Top 10 Best RV Resorts For The Class A Lifestyle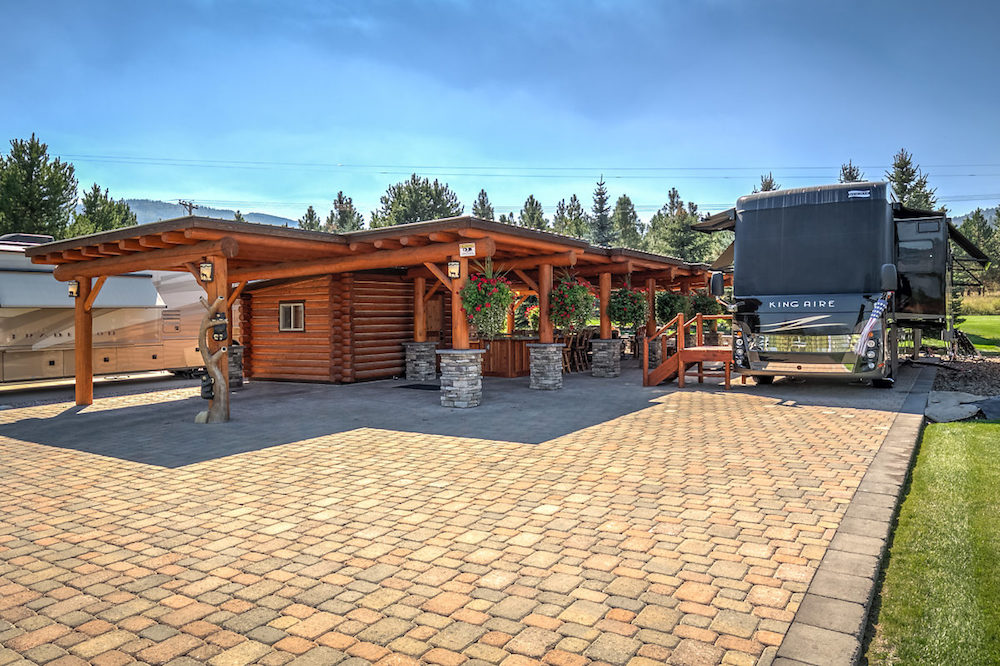 Finally, I would be remiss and disingenuous not to include our own property, StoneRidge MotorCoach Village. Having had multiple opportunities to purchase sites at any of these tremendous resorts and many others, we found StoneRidge to be the best overall choice for us.  We've been RVing for over 15 years and have visited dozens and dozens of beautiful RV Resorts.
A resort that truly has it all – spacious lots, 6 pickleball courts, two pools (one indoor, one outdoor), two exercise facilities, an 18-hole championship golf course with a pub & grill, owner's lounge, garages for toy storage, walking trails, and a huge fenced dog park.  The manicured grounds are located within a 650-acre residential/resort community in a rural setting, surrounded by the mountains of North Idaho.  Many owners refer to the Motor Coach Village as "Summer Camp for Adults."
Three gorgeous lakes are within an hour's drive, i.e. Lake Coeur d'Alene, Lake Pend Orielle, and Priest Lake; and three cities are also easily accessible for shopping, dining, and sightseeing—beautiful Coeur d'Alene and Sandpoint, ID, and Spokane, WA.
by Alan Neff
Article by Camper Report – READ HERE